Have you ever been scrolling Instagram and scrolled across a sponsored post or ad by an influencer? I'm sure you have. You probably asked yourself how did they create this? How are they getting paid to post this? How much are they getting paid to post this? And is this something I can do too?
The answer is YES.
You can do it too! No you don't need a ton of followers either. I started collaborating with brands for paid campaigns and even free hotel stays in Paris when I had less than 7K followers on Instagram.
It's not about the numbers, although I do have a few courses that will help you with that as well, it's about your passion and your talent!
Have you ever thought about creating amazing and engaging content that people will love and working with your favorite brands? If so then you're in the right place. Oh and did I mention you can make money from it as well.
I'm arming you with all the tools you need to succeed so you can land those coveted paid brand campaigns.
Coming from someone who had a full time 9-5 job as a Doctor of Physical Therapy for 8 years and went full time blogging in 2018, I'm the proof! In my first month of full-time blogging I made what it would take me 3 months to make at my previous 9-5 job!
There's enough space for everyone! Stop thinking the market is saturated. You have a story to tell and your tribe is just waiting for you to start!
My side hustle and passion of blogging was bringing in an extra 30-50K yearly thanks to brand collaborations and that was just from dedicating a few hours a week to it. I'm showing you how to turn your side hustle and passion into supplemental income. And not only that I'm giving you everything you need to be ahead of the game when it comes to content creation.
And now I'm a full time content creator making over 6 figures a year doing what I love. I've diversified my income and in addition to brand campaigns, I make money in my sleep.
I'm taking away the mystery surrounding what influencers do and how they are able to work with brands and get paid just to live their lives! If you wanna pitch like a professional, learn how to create content that people are obsessed with or turn your side hustle into your full time gig, then devour these courses!
Go ahead and enroll so you can learn in a few hours what it took me 10 years to learn!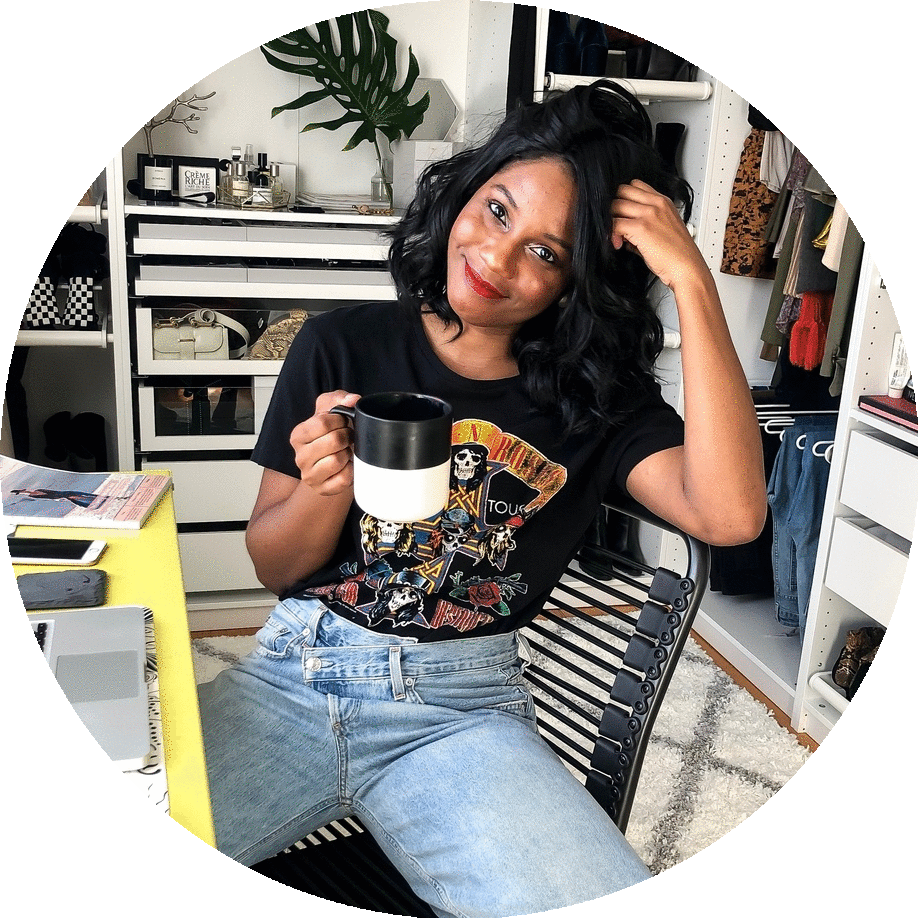 Hi, I'm Monroe Steele a full time fashion, travel and lifestyle blogger based in New York City. After blogging for 10 years, I turned content creating into a full time gig in 2018 and never looked back. My first year of full time blogging I made well over 130K in revenue from brand campaigns, YouTube ad revenue and selling my digital ebooks on my Etsy Shop. I've written several ebooks and pitch templates to teach bloggers, influencers and entrepreneurs how to work with brands, attend fashion week, leverage their social media for travel, start a blog, monetize their influence and more. Notable brands I've worked with include: Nike, Sephora, Shopbop, Walmart, Pantene, Amazon, Farfetch and more and I'm showing you just how I did that in these courses. Learn in a few short hours what it took me 10 years to learn and be on your way to becoming a successful blogger, influencer and entrepreneur.
Frequently Asked Questions
What format will the course be delivered in?
Video so you can watch it any time. We also have supplemental course worksheets as well. 
When does the course start and finish?
It is a completely self-paced online course - you decide when you start and when you finish.
How long do I have access to the course?
After enrolling, you have unlimited access to this course for as long as you like - across any and all devices you own.
What if I am unhappy with the course?
We would never want you to be unhappy! If you are unsatisfied with your purchase please contact us with any questions. Unfortunately, we do not offer refunds. 
It's a lot of money... is it really worth it?
The question is are you worth it? Investing in yourself is crucial to your success in any area of your life. I'm teaching you everything I know in a few in depth courses. These are things it took me years to learn. I made all the mistakes so you don't have to. These courses are going to save you time. You're going to be ahead of the curve.
Can I find this information for free online?
The information presented in these in depth courses is what I've learned while being a content creator for over 10 years and working with tons of brands. The information online that is free, is free for a reason and that's because it's not valuable. I'm walking your through a full campaign from start to finish so that you know exactly what to do. I'm showing you exactly how to create engaging content and how to turn your passion and knowledge into dollars.
Do you ever update the course?
Yes of course! As the blogger and influencer industry as well as social media changes and advances, this course will too. That's why I love online courses because unlike physical books, they can be updated and distributed immediately.